---
---
My Father's Gift
by
Sixtus Z. Atabong
---
---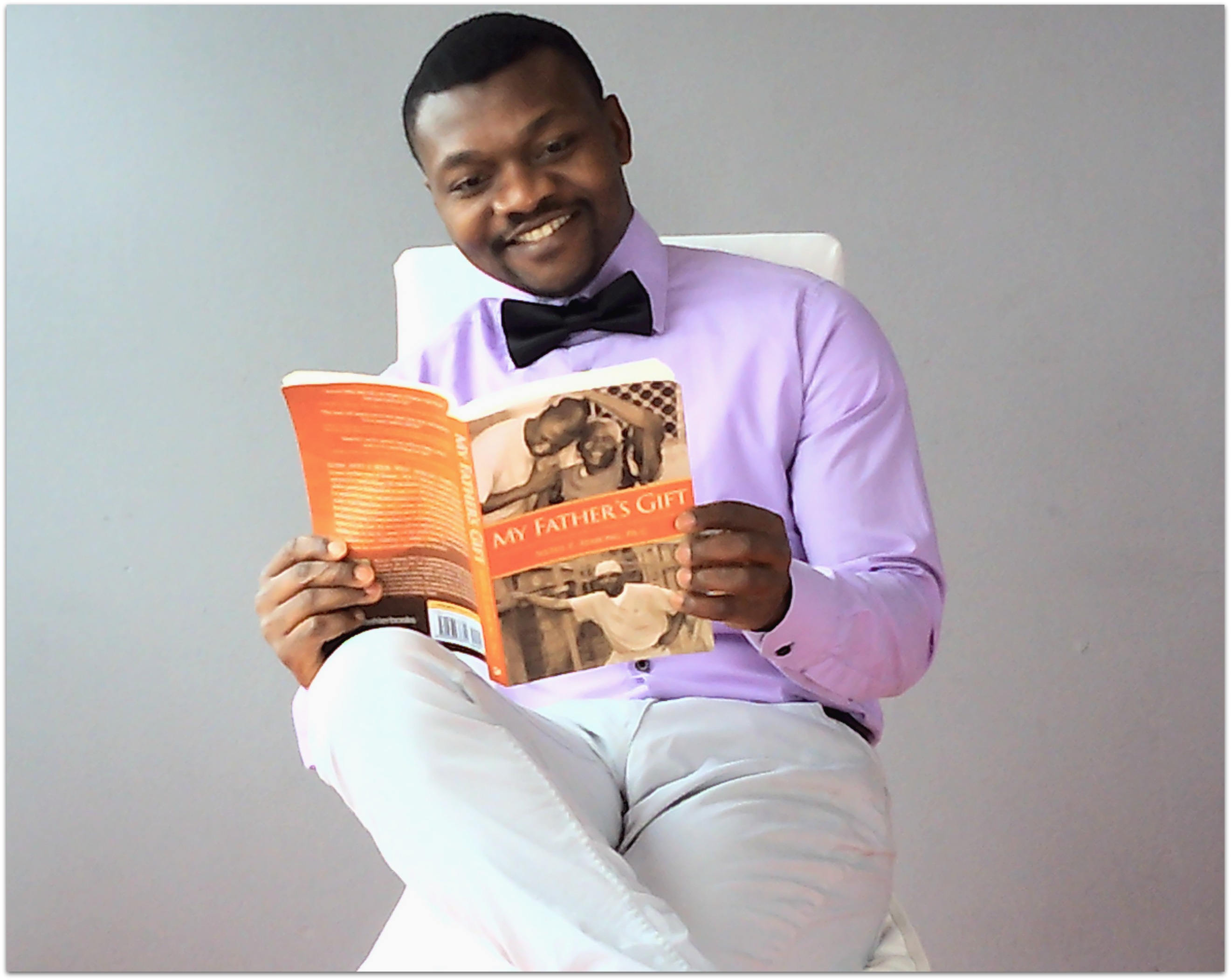 This week, I read 'My Father's Gift' by Sixtus Z Atabong. When I got my copy, I resisted the temptation of doing what almost all fans do, that is, take a picture of the book and share with the rest of the world, without knowledge of its content. Instead, I sat down, studied and digested it.


'My Father's Gift' has 297 rich pages and 19 chapters and I highly recommend it. A quick glance at the title and one would conclude the book is a tribute to a father. Yes, but it goes beyond that. This outstanding piece of work is also a salute to the writer's entire family and many people he had met. Growing up, he received a gift of a lifetime. His father's only request of him was to give back. No wonder he writes ''Our purpose on earth is to serve others as others have served us.'' You must read it to find out about that special present he got and how he gave back.

The book's about how one man's intention became a journey of hope and healing. The story is motivational, inspirational and an adventure - one with a humble beginning, a stony course and a quintessentially American success story. You will be moved when you read it.

I have read many written works on optimism, including 'In Pursuit of Purpose' by the late Dr Myles Munroe, The Power of 'Positive Thinking' by Norman Vincent Peale, to name a few. These books use practical techniques to overcome defeat, triumph and create confidence and joy. Though some of the best picks I've ever read, these now look abstract and pale in comparison to 'My Father's Gift'. This may be for the simple reason I lived the author's life- shared many of his life experiences, attended almost the same schools he went to, visited the places he so succinctly described, knew almost all family he mentioned and a victim of a governmental system we were brought up in. My point here is not to compare this work to other well-written pieces, but to show how real and relevant it is to me, to us, especially those who grow up in today's Cameroon.

One of my best chapters, unfortunately, is 15, titled ''Hope Versus Despair''. Here, the author writes about the audacity of hope (no, not Obama's classic) - the role it plays in the construction of a successful American society. On the other hand, is Cameroon, a beautiful country almost at the verge of collapse because of insufficient foresight, neglect, greed, bleeding corruption, other vices and lack of hopes and dreams for the future. I wept while I was on this chapter and only hoped for the best. I believe he is still hopeful, too, and hasn't given up on beloved fatherland.

Originally, I thought the author shared so much of his private life, but he explained he did that for good reasons. I agreed, because, these detailed, personal examples make the book so real and unique. He uses pictures to illustrate and to match words with actions.

That said, 'My Father's Gift' is a great first piece. I am sure you'll love it. It's incredibly heart-warming and will bring joy to your heart. Scrutinise it. Make your own conclusions. If it doesn't make you a better person - someone ready and willing to serve and to change the human condition, nothing would.

---
---
Have Any Comments About My Father's Gift?
Do you have any comments about this? Share it!
---
Click Here to return to Book Reviews
Click Here to Leave Review of My Father's Gift to Our Home Page

---