---
---
Poetry Competitions: The Poetry For Justice Contest.
---
Welcome to our page on poetry competitions.
Are you bubbling with great poetry ideas?
Do you want to use poetry to change and improve the world you live in?
Consider participating in our poetry for justice competitions.
What's New? Click Here to View Results of the 2019 Poetry for Justice Project

Submissions  Official Start Date: 05-05-2020
Deadline: October 31st, 2020
Results: December 20th, 20120
Click Here to Submit Your Poem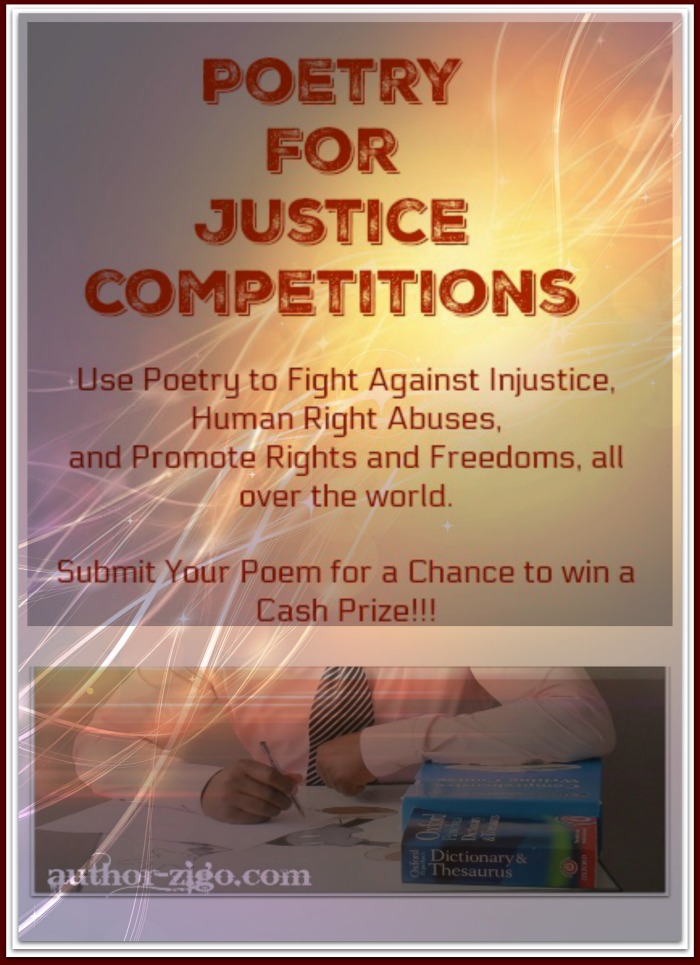 ---
Every year, author-zigo.com provides the opportunity  for people across the world to tell their stories in the form of poetry. As such, we call on you to submit one or more poems under the headings: justice, rights (human rights), freedoms and liberties.
We understand millions of people around the world, especially in the less advanced countries, are living under repressive, authoritarian regimes, where there is no freedom of speech and the rights of minorities trampled upon. In these regimes, human rights abuses are on the rise and citizens have little or no access to justice. 
This is an opportunity for you to use your voice and pen, in the form of poetry, to create awareness about your predicament. You can decide to participate in a contest or submit a poem, without enrolling.

Questions About the Poetry Competitions
When is the Poetry For Justice Contests
Every year, starting January 2019, author-zigo.com will organise a poetry contest.

Who can Participate?
Anyone, especially those who want to use poetry to create awareness of their predicament.
Who is Sponsoring and How much does a winner Gets?
The project will initially be sponsored by Author Zigo. We hope that as many people become aware and interested, author-zigo.com will solicit for sponsorship from friends and organisations. At least three winners will take a cash prize home. The initial prize will be 500 US dollars.
Do I Need to Pay a Participation Fee?
No. Participation is free for everyone, anywhere. However, if submissions shoot up drastically, a small fee shall be charged during the next contests, for administrative works only.

Who Will be the Examiners?
A group of qualified men and women, who are experts in poetry and willing to offer their services. Do you want to be an examiner? Let us know.
What Next After Submissions?
Winners shall receive their cash prizes and the 10 best submissions will be published on our website and on YouTube.
For further information, click here to contact us.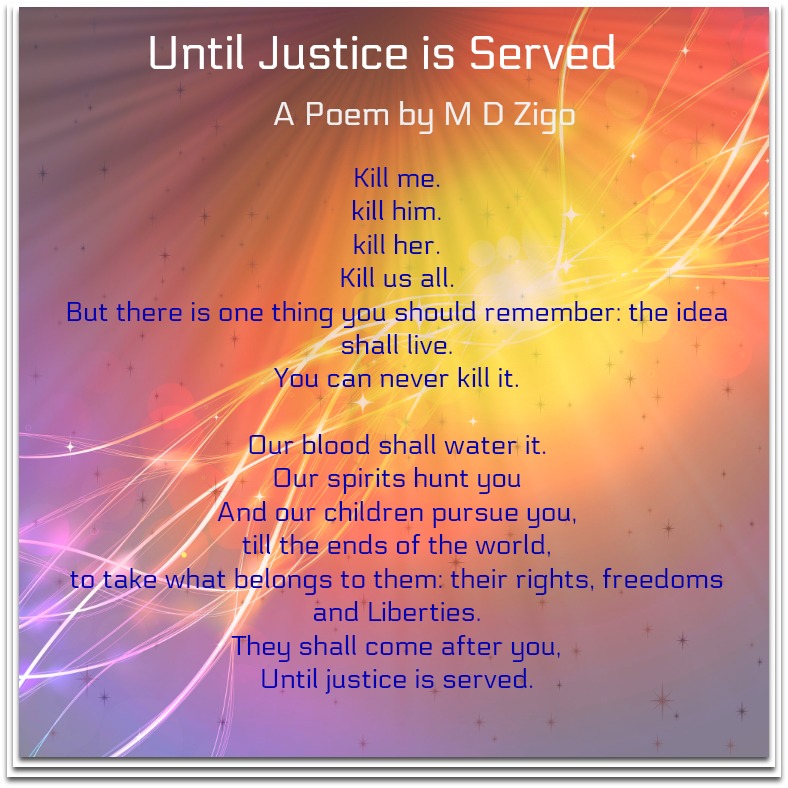 Have A Great Story, Poem, Question About This Topic?
Do you have a poem, great story about this? Share it!
What Other Visitors Have Said
Click below to see contributions from other visitors to this page...

---
---
Click Here to Leave Poetry Competitions to Our Home Page
Click Here to go to Writing Contests 
or use the form below to reach us as soon as you can.
---