---
---
Travel Articles:
Much More Than a Christmas Holiday
------------ ------------ Travel Articles ---------------------------

Much More Than a Christmas Holiday.
---
---
In his song, ''Take the world by storm,'' Lucas Graham questions ''...why should we die where we were born...?'' He sings ''...I wanna see what I haven't seen, cause I know there's more...''. We all love travelling, don't we? We want to go to exotic places, to destinations we've never visited, locations we've never before seen. We want to go there and see them.
Unlike Lucas, we didn't plan to take the world by storm. No. What pushed us out of Denmark, in the final days of December 2017, beyond our love of travelling the world was the desire to be with friends and family. A friend of ours lived in Bonn, Germany, with his family. We had family in Antwerpen, Belgium. Christmas time was the best time to visit them and that's what we decided to do.
My wife had insisted we use the train, as opposed to the airplane, our usual mode of travelling abroad, at least for the first leg of our journey. She wanted to travel by land from Denmark to Belgium. It made sense, to also go by the scenic route, to witness, experience and enjoy the advantages that mode of transport had to offer. Our first destination was Bonn in Germany, a journey of almost eight hours, from the Copenhagen Central Station in Denmark. We started off early in the morning, December 23rd, 2017 and headed down south, stopping at amazing places.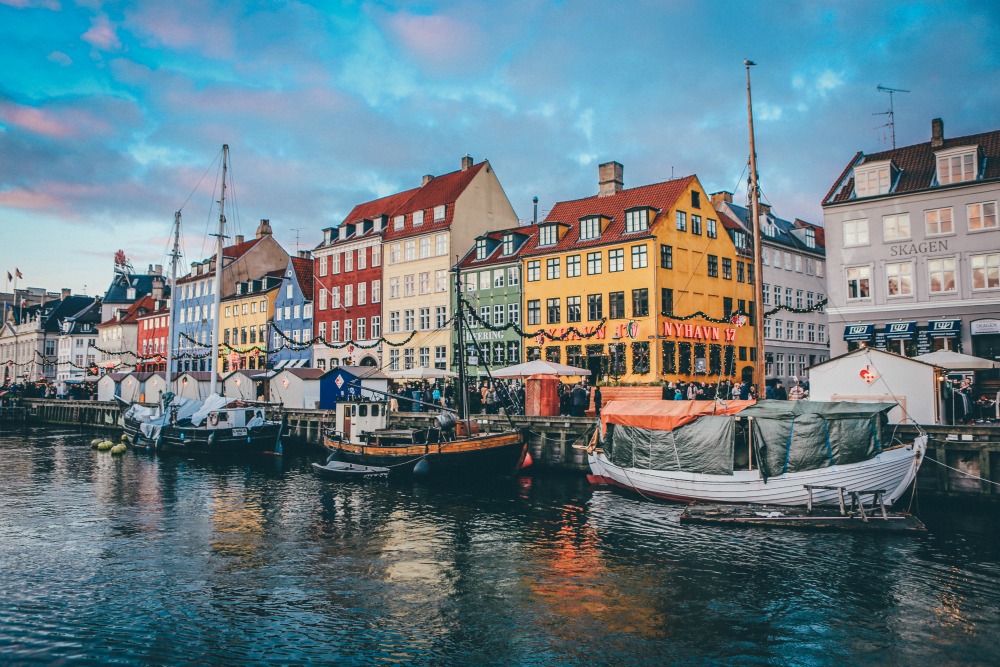 We started our journey in the City of Copenhagen, Denmark, on December 23rd, 2017
------------------------ Travel Articles ---------------------------
---
A few hours after our departure, we went into the Ferry leaving Denmark through a narrow path of the Baltic Sea into Germany. It was not my first time on the carrier, but it was for my wife and daughter. They marvelled at the huge vessel, especially the fact that the train actually went into the vessel in Denmark only to disembark once we arrived Germany. It was that simple! The train entered the bottom of the fairy (of course, there are tracks) along with other vehicles. Upon being secured in the ferry, all passengers could move upward to the second floor.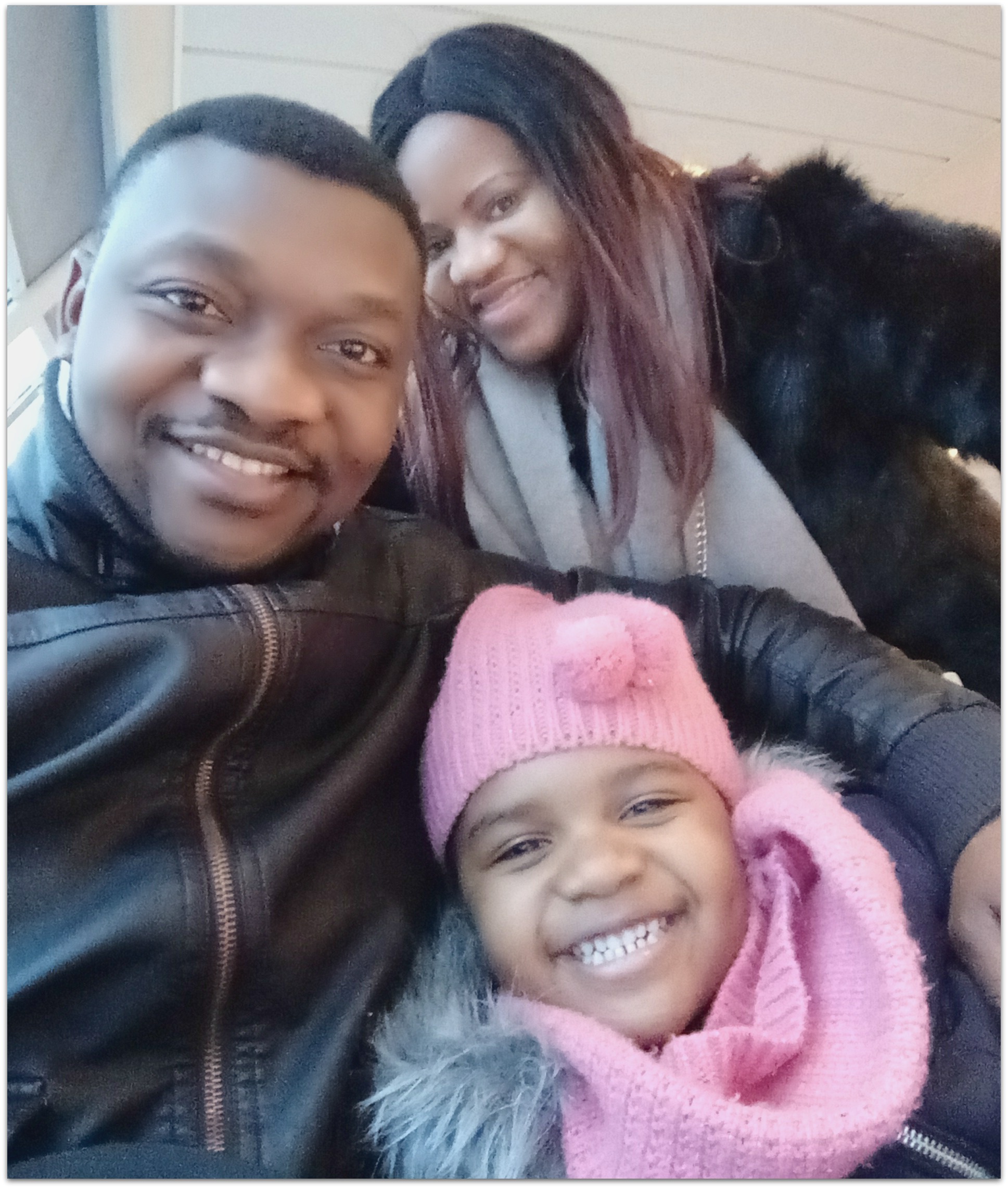 My wife, daughter and I chilling inside the ferry from Denmark to Germany.
When the ferry neared the port in Germany, passengers would return to the train, which then exited the holding area of the boat to continue into Germany. It was not as exciting as during summer, due to the cold weather but it was an interesting experience which my wife and daughter loved.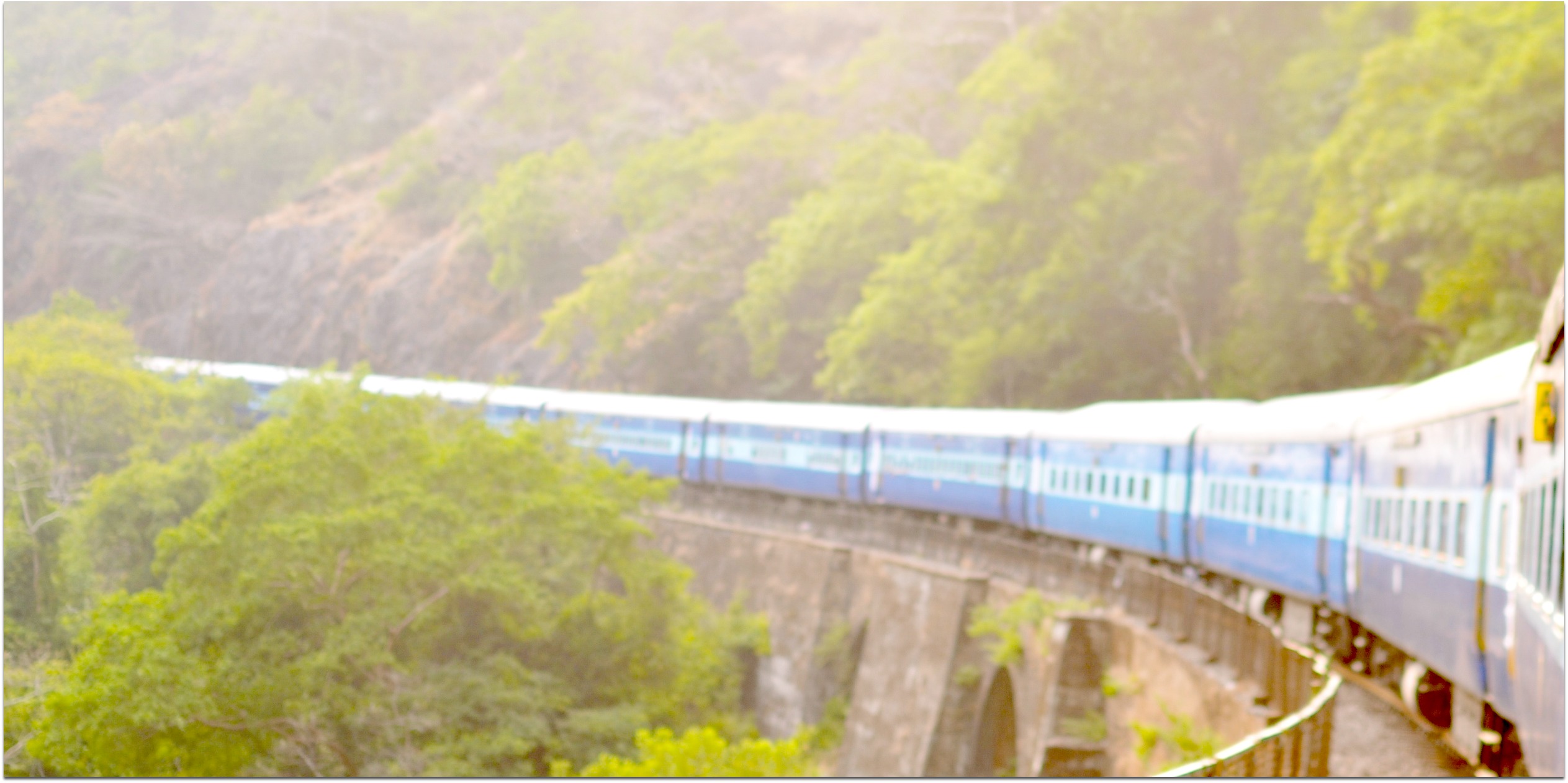 It's so exciting travelling by train from one country to another.
Our next stop, Hamburg, was as vibrant as always. Germany's northernmost city reverberated with beauty, charm and vibrance. I couldn't help but remember my history lessons, once we reached there. During the second world war, the city suffered a series of devastating air-raids which killed 42,000 German civilians (excluding the military) and destroyed property worth millions of dollars. But following years of reconstruction and renovation, the city stands elegant and unique in Northern Germany. We changed at Hamburg in order to continue our trip to Bonn. As we sped down south, we some of the country's unforgettable, awesome and interspersed with beautiful rivers and breath-taking castles.

We arrived Bonn late that evening. My childhood friend picked us from the station and took us straight home. The next day December 24th, we all stepped out for a short tour of the city of Bonn. One of Germany's most significant cities - once the capital of West Germany, it is still considered the unofficial second headquarters of Germany. A cool city no doubt, but I loved Cologne better because it was more thrilling. The second world war had equally ravaged the city, but successful post war reconstruction resulted in a very mixed and unique city landscape.

We arrived Bonn late that evening but the next day we stepped out to see the city of Bonn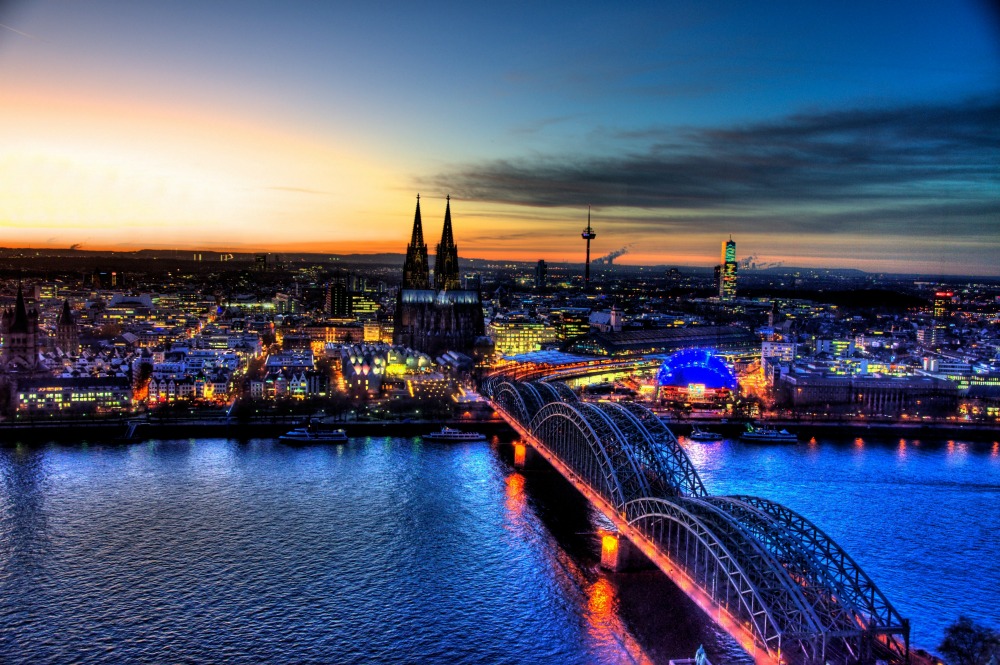 Bonn is a beautiful city, but I love Cologne better.
------------------------- Travel Articles ----------------------
---
My wife and daughter went ahead of me to Antwepen in Belgium, with the High-speed train from the  Central Station, but not before we had spent some time at the renowned cathedral in the city. Christmas in Germany, for the first time ever, and with friends, was a wonderful experience, with lots of excitement, wonderful entertainment, remarkable visits and meaningful discussions. The atmosphere was so Christmassy and brought back beautiful youthful  memories, when the Christmas Season was still the best season of the year.

We spent a week in Antwerpen, capital of Antwep Province in Flanders, Belgium and returned to Denmark from Brussels, using the Brussels Airline.
That completed our short Christmas vacation abroad - a triangle-like voyage from Copenhagen to Bonn, to Antwepen and back to Copenhagen.
It was much more than a Christmas holiday.

---
Travel Articles: Comments on ''Much More Than a Christmas Holiday''
----------- Travel Articles - Much More than a Christmas Holiday ---------
Do you have any comments on the article you just read? Use the link below to add your comments.
Have A Great Story About This Topic?
Do you have any comments about this? Share it!
Click here to leave Travel Articles Much More Than a Christmas Holiday to Travel Writing Tips and to our Home Page